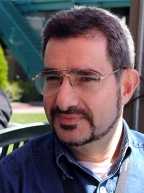 Randy Alfred became a freelance reporter for KSAN Gnus and The Gay Life (the nation's first dedicated gay programming on a commercial station) in 1977. He produced and hosted the show from 1979-1984--about 250 shows over six years. The master tapes are now in the archives of the GLBT Historical Society in San Francisco. They are digitizing the entire collection for their "Gayback Machine" project. Samples are available for listening here. Randy was twice editor of the S.F. Sentinel, a founder and editor of the original San Francisco Bay Times, worked for Rip 'N Read Radio News Service, KRON-TV, Rainforest Action Network, four different dot.coms, and TechTV. He also freelanced for the Australian Broadcasting Commission, C-SPAN, PBS, KPIX-TV, The Book Of Lists, The Chronicle/Examiner, Playboy and Sports Illustrated. Nowadays, he's a media software administrator and trainer, and liaison between IT and content producers. He is also a copy editor at Wired.com and editor of its "This Day in Tech" history blog.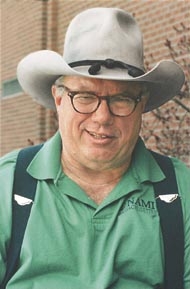 Moe Armstrong was a fixture at the station in the final daze. He was deeply involved in Wavy Gravy's charity work, SEVA in particular. After the fall, Moe moved to Cuba. After three years producing Cuban records and concerts, he returned to his home in New Mexico in 1984, went to the College of Santa Fe and earned two Masters Degrees in Business and another in English.
He worked at Albuquerque's KUNM public radio for awhile. "Found out about Disability Issues and recognized my own struggles with mental illness. Started to work in mental health 1989. Learned how to get stable and stay off booze and dope. Taught what I learned to other people. Kept learning."

Moe was appointed to the Presidents Commission on Employment for People with
Disabilities, and invited to a reception at the White House. He moved to Boston in 1993, where he worked for Vinfen Corporation and set up peer/mutual support meetings all through Massachusetts and United States. He set up research evaluation of peer support with Yale University and the Veterans Administration.

Boston Magazine selected Moe as one of the most loved people in Boston and
Ben and Jerry's ice cream company named him one of the 48 top social activists in the United States ( Citizen Cool Award). He also published a book of poems which won the KEN national book award. He appeared on Larry King, Nightline, CBS and ABC about his work in mental health. He has been working with New Mexico, Virginia, Connecticut and Massachusetts to restructure their state mental health and substance abuse services.

"My future will be working with returning veterans from present wars to help
bring them home to the opportunity for stability, sanity, safety and sobriety. I'm also learning internet broadcasting and working to have our support meetings broadcast on the internet so people can participate across the United States. And, I continue to sing my songs, write my poems and plays."

Moe lives in the Boston area and has a farm in Virginia. His website is: www.peereducatorsproject.com/moe/

Tom Ballantyne only worked one paid shift at KSAN. O'Hair offered him weekends, but he liked the prospects at KSJO better at the time, as he was the official Music Director. Tom is living with his wife Sally in Montara, just north of Half Moon Bay.
"I became a career coach about seven years ago," he confides. "Let me tell you, I am very familiar with career changes! I am an avid, but discreet consumer of Internet mp3s which I weave into swell cd's with segues and stuff. Very entertaining, although not quite the thrill one gets when one is spinning disks in a half-lit control room, dodging requests for "Free Bird," playing what you damn-well feel like into the early hours of the morning. No matter how slick the mix these days -- and I do enjoy hearing a well put together groove package -- it's hard to beat the feeling after putting together a fine set with seamless segues. You know what I'm talking about."
Since leaving KSAN, Edward Bear has lived in Santa Barbara for 42 years. He helped found KTYD, Santa Barbara's version of freeform radio, which remains a top station. He left KTYD to host and program a weekly jazz show that was syndicated on more than 140 stations in the U.S. and heard in over 20 other countries. Bear was also morning and later afternoon man for KDB, a classical station in S.B., through which he hosted a tour in Europe to the birthplaces of Bach, Beethoven and Mozart. For 25 years, his company, Edward Bear & Friends, produced material for radio and TV, including ads, PSAs, voiceovers, and custom music mixes. He produced media campaigns for progressive political candidates and issues and batted .822, winning 37 and losing 8 races over those years. Edward and his wife, Lori Fuller, have been together for 26 years and he says he feels lucky to be living the life they lead in their beautiful small city. Bear invites members of the extended KSAN family to look him up. His email address is edwardbear@cox.net.



Alan Beim went to work at KSAN in 1978 to see if he could find a progressive rock home again after working for ABC's disco KSFX for a few years. Before that he worked at KZAP in Sacramento for five years. He learned the hard way that you can never go home again. Two days after he was hired, L. David Moorehead ("L. Nuclear Warhead") was hired as G.M. Alan continued to work at KSAN after it went country in 1980 until 1985. After working five years for a general sales manager who wanted to fire him everyday because he did not want to inherit any staff from Metromedia, Alan had enough and opened his own advertising agency, www.adsthatwork.com where he has been happily working ever since, making lots of money for his clients so that they leave him alone no matter how crazy he is. Alan's son Jeremy, who was a baby when he worked at KSAN is 24 now. Alan's office is a block an a half from his house, which is the same one he has lived in since his first day at KSAN. In 2005 Alan married Aracelly Espinales and now is the father to her four kids, Danny 10, Frances 12, Kevin 8 and Jacob Beim who is 6. Alan is banking on them all keeping him young and brings them into the office after he picks them up from school as Aracelly (from Nicaragua) does not drive yet. Alan's latest adventure was to survive being jumped by three robbers who had a bowie knife and took his sward in a city park in Guatamala at 6am as Alan was jogging. He has a theory that bad guys do not get up early but sometimes they do not go to bed till late. Anyway, he got the sward back from them as well as the knife and subdued them all and found that food tasted a lot better for the next week.

Michael Belardo did some air work at KSAN for a short time after the "2nd Strike" at KMPX. (He had been doing the all-night show using the name, "Joshua.") After KSAN he had shows on KPFA and then went to KTIM and started working for the Grateful Dead. He was primarily responsible for the historic live broadcast of Bob Marley & The Wailers on KSAN in 1973. Later he worked for London & Chrysalis Records. He left the music biz in 1982 and got into an industry with a much better future--wine. Currently he imports Italian wines with Empson USA, based in Milan, Italy. Michael is also a stock photographer. michaelbelardo.com He says that he HAS seen Tony Pigg in the flesh.

Larry Bensky has distinguished himself in many ways since leaving KSAN. He was National Affairs Correspondent for Pacifica Radio from 1987-1998 until he was fired for telling the truth about the Pacifica Foundation takeover. Bensky has won numerous awards for his reporting and writing. His coverage of the Iran/Contra hearings garnered him the prestigious Polk Award. He co-anchored the nationally syndicated "100 Days of Congress" on public radio. He teaches communications at Cal State/Hayward. He contributes to the East Bay Express, The Los Angeles Times book review, and The Nation. He has taught broadcast journalism classes since 1988 at Stanford and since 1992 at Cal State in Hayward. (Read Cathy Rueve's interview with Larry here.)

Danice Bordett has been living in Berkeley for almost 20 years, after spending the previous ten in New York; "I've been teaching high school English in Concord," she says. (Bill) Schechner and I are still married; our daughter Lilah graduated from NYU and became West Coast Editor of Elle magazine. Our son Joseph graduated from high school last year; we're reasonably happy." Danice's students at Concord High seemed to like her, but she retired after several years and now runs a writing and editing consultancy. Find her on Linked In.
Paul Boucher was Production Manager and Program Director for a while at KSAN. He worked at KTIM and other stations after leaving KSAN. He passed away on October 22, 1990 in Marin County. His family distributed his ashes on Mt. Tamalpais.
David Bramnick is General Manager for KCBS-AM, "740 NEWS" in San Francisco. In 2005 he married Travel Agent Amber Medkiff. They chose the Throckmorton Theatre in Mill Valley for the wedding ceremony, designed to evoke Phantom of the Opera. "We are the first people who ever got married at the Throckmorton Theatre," Bramnick says. "It is a really cool place." They sent out save-the-date cards shaped like large theater tickets. "We wanted that feeling of theater," says Amber, "and it was dramatic and beautiful." Thousands of red rose petals covered the floor. An opera singer performed a song from Phantom as the bride walked down the aisle. Later her father, an acclaimed jazz singer, performed a set of tunes in the couple's honor. San Francisco chef Gerald Hirigoyen catered the affair.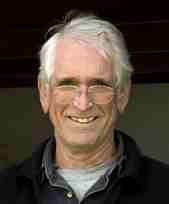 Phil Buchanan lives in Bolinas with his wife, Judy. He has retired from his 25-year career with the Bolinas Public Utility District, the last 23 as G.M. Phil has two children, a daughter, Briana, who is a firefighter with the Marin County Fire Dept., and a son, Robert, who teaches English in Brazil. Judy is a storyteller for the Marin County Library system. Phil says he's looking forward to retirement, when he'll have plenty of time to look up old acquaintances and get sentimental about the 'good old days.'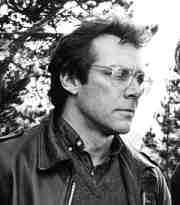 Stephen Capen spent one turbulent year at the Jive 95 before it went country. He also worked at KFOG, KSFX, KMEL, KRQR and a few other bay area stations before returning east to do afternoons at WXRK, New York. About two years ago, Stephen learned that he had a spot on his lung. He underwent extensive chemo and radiation treatment, which was unable to remove the problem. Stephen kept his legendary sense of humor to the end. He thought it was amusing that others were preparing obituaries for him. "Oh yes, he was an odd chap wasn't he -- hey hang on, that's ME they're talking about!" Stephen died September 12, 2005 at home with his family. (see: Latest Jive) The Bay Area Radio Museum's tribute. Ben Fong Torres article. WDRC tribute. More photos of Stephen.
Dan Carlisle worked at KKCY and KOFY after KSAN. Then he moved back to New York where he worked for Sirius Satellite Broadcasting in NYC. He left this job when he came to believe that Sirius "turned out to be just another piece of crap with a good line of bullshit." Dan sold Acuras in Manhattan for a while and recently moved back to San Francisco with his partner. He is working at KCBS as a tech producer on the overnights. He flies to L.A. now and then to do weekends on KCBS-FM.
Joni Chadkin - After graduating Hunter College in New York in 1968 I packed my bags and went to San Francisco. I was listening to KSAN a few days after I arrived and heard an announcer say the station needed a Record Librarian. I called and met Tom. I was hired on the spot. I grew t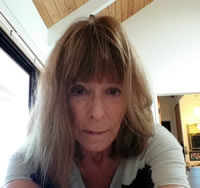 o loved him more each day I worked at the station. I was Record Librarian - Public Service Director from the summer of 1968 to the summer of 1969. I was hired by Tom and I loved him from the minute I came for my interview at the Sutter Street studio. After I left KSAN I worked at KRON-TV in the Program Department and then in the Newsroom. I moved to Los Angeles in the early 80s and worked as a Location Manager on TV series and feature films for fifteen years. I am now retired and living a wonderful life in Kona on the Big Island. I have worked with many talented people in the entertainment industry in my life but I think the crew at KSAN had some of the most creative Individuals I have ever known. I knew Tom passed but cried again for him as well as for Bob McClay, Miles, Bob Prescott, Reno and Paul Boucher. EMAIL JONI
Phil Charles After leaving KSAN, where he hosted the overnight show and other day parts on weekends and consulted Tom Donahue, who respected his ear for music, Phil Charles took a job as Station Manager for college station KGLT-FM in Bozeman, Montana. He held the job for 21 years and resigned in 2010 to return to his home town, Cape May Courthouse, New Jersey, in order to care for his mother after his father passed away. Phil joined his father in November 2013. He was 65. Obit here
Phil Charles, Sean Donohue & Don Potoczak (and Bob!) all came up to KSAN from KOME in late 1974. We were all much closer in San Jose than we were after we moved to the big city. Phil and his 1st wife Mary Jane lived just around the corner from Don and I so we had plenty of drop-in visits, especially if they were fighting, which was often. Two coked-out Geminis in one household was a handful! I have many good memories of those three guys as well... RIP. In memory - Miss Shag (aka Lynn Hearne, the Original Little Feat Fanatic)
Mimi Chen lives in SoCal where she is raising her two little girls. After gigs around S.F. for several years, she headed south. She worked at KSCA-FM in Los Angeles until it changed to a spanish format. Then, she went to Channel 103.1 until it also changed to a spanish format. 103.1 thereupon became www.worldclassrock.com until Clear Channel decided to pull the plug on internet radio. So, now Mimi is back on DJ beach thinking that it's time to call it a day. Meanwhile, she has been dabbling in the acting/voiceover scene. "It's another rat heap, yes," she sighs, "but at least it's fun."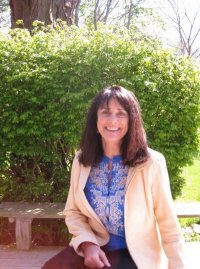 Helen Cleland lives in the Los Angeles area where she works with a company that is active in internet radio. "This is my second company to be working with on this front," she says. " I believe in the concept very much, it is just difficult to make radio people realize that unlike radio, you just put the signal up, hire some people, come up with a good strategy and programming effort and you are off and running. Anyway, we have 177 stations and 15 websites up after a year. I have also consulted for entertainment marketing companies and repped commercial television directors during my latest stint in Los Angeles. So now, I have lived in Atlanta two times, LA two times and SF two times. Marley, my daughter is 19 and beautiful, kind, not that crazy about school. I have a great boyfriend, who is ten years younger than me, but a very evolved sort of guy..British guy. I keep up with Jeffrey and David...but that's about it."
Laurie Cobb came into KSAN during the chaos of the S.F. Bay oil spill. She spent several years taking notes during her internship. In 1973 she loaded up her VW Bug with her record collection in a quest to build a music library for KTYD in Santa Barbara which carried a very cool Southern California version of "Free Form" radio for the next 8 years (not to mention the Ocean View from the studio).
Laurie has collected many more legendary call letters over the years, including KTIM in San Rafael, KBCO in Boulder and KHIH in Denver (one of the pioneer Smooth Jazz Stations in the mid 1980's). In 2000 she became Music Director and some on air duties at KKSF in San Francisco, where you can still occasionally hear her voice on some vintage commercials.
In 2004 Laurie collaborated with Frank Cody (known as the "Father of Smooth Jazz") to launch the first U.S. 24/7 "CHILL" radio format on KLBU in Santa Fe, New Mexico. That lead to Laurie producing a nationally syndicated "CHILL" radio program. Saxophonist Mindi Abair is the host. www.chillwithmindiabair.com.
Laurie has been involved with various Environmental projects including Radio Organized for Solar Energy where she produced (and voiced) a syndicated daily environmental program, "Earth Currents"
She also consulted Equal Access, a satellite network that broadcasts to China, Nepal, Cambodia, Viet Nam and most of Asia. Programming is directed towards educating the population in the least developed areas on HIV/AIDS prevention and empowering women.
Laurie still does a radio shift for the Jones Radio Network's Smooth Jazz format (20th anniversary was in 2009).
"A busy Gemini is a happy Gemini."
Bobby Cole lives in Sonoma County after many years in the Bay Area and is President of Broadcast Writers, a broadcast consulting and ad agency. Previously he was Vice President of Operations for Inside Media Networks of S.F. ; Program & Operations Director for Salem Communications, owners of KFAX & KNTS; V.P. for CNET Radio; station consulting (AC, Smooth Jazz, Country, AOR, News/Talk, Oldies) as the Bobby Cole Company (which was more of an excuse to work on his tennis game and travel than anything else.); V.P. (and K101-FM/SF PD) of Fairmont Communications; PD for Dr. Don Rose's KKIS-AM/FM in Concord, CA.; Senior Marketing Director for Chronicle Internet Services/SF; Regional PD for Century Broadcasting; MD/Midday DJ, then after O'Hair's dismissal, PD of KMEL-FM/SF and KWST-FM/LA (w/Rachel Donahue; PD/Evening DJ KYA-FM; MD/Weekend DJ KSAN-FM/SF; MD/Weekend DJ KMPX-FM/SF; Associate Producer KBHK-TV/SF "where I met Richard Gossett who was my counterpart at KNEW-AM/Oakland; Producer KSFO-AM/SF w/Bobby Dale. Whew! Bobby says, "If I ever get to my storage room filled with 30 years of memorabilia, I will scan the picture of Tom Donahue and John Lennon taken at the Fairmont Hotel in SF in '65 and send it to you. God only knows what else lurks in those boxes."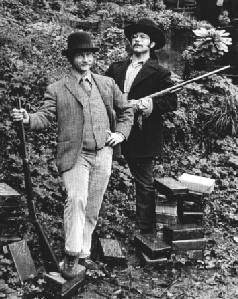 The Congress of Wonders, active in the early years of KSAN, left the planet in the 70's. Richard Rollins moved to LA to pursue a show biz career, but Howard Kerr (Karl Truckload) remained in the Bay Area and became a professional gardener. Rollins (Winslow Thrill) legally changed his name to Will Power around 1988 and did some terrifically bizarre news in 1992 for Raechel on MARS FM . After collaborating on a few yet-to-be-produced screen and teleplays, Will left LA in the early 90's to return to the Bakersfield area. Howard Kerr gave up gardening after his wife, Katherine, sold a series of fantasy books to a publisher. Howard's accountant told him he might just as well. He went back to school to study art and and now paints successfully in a brushy, late Victorian style. He has also written several plays including a three hour historical comedy on the life of Benvenuto Cellini.


Larry Corona lives in Fresno with his long-time companion, Tim. He retired from the Post Office after many years and is enjoying retirement.


George Craig retired a few years ago as an engineer for KTVU, Channel 2 in Oakland.


After various jobs, including Public Relations Director for AlternativeMedicine.com, Alternative Medicine Magazine, and Alternative Medicine Books, based in Tiburon, Vicky Cunningham is now serving humanity as morning manager at the Mt. Tam Racquet Club in Larkspur. She says, "It's really fun and very physical, which I wanted. I was so tired of sitting at a computer all day. I'm on my feet for seven hours, running all over the club, and am pretty wiped out by the time I get home. But I really love it, it pays enough to live and, and they are paying $800 a month for my health and life insurance! People I work with are great, and I have a free membership to the club. Lots of musicians and artists belong." Vicky's son, Scott, has three children (two red-haired girls and a boy), and he and his wife live in Salt Lake City. Vicky lives in Corte Madera. She's still crazy after all these years.
Bobby Dale, the DJ's DJ, worked at several stations after KSAN including stints at KTIM (The Big Band Blend), and KKCY. Later he worked as a volunteer, serving lunches to seniors, and caretaking a school playground. In November 2000, his doctors informed him that he had incurable liver cancer and had only a short time to live. A memorial was planned but Bobby didn't live long enough to attend. He died three weeks later on January 17, 2001. He left autographed pictures for his friends who came to the memorial. obituary, photo gallery.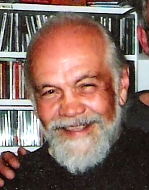 After ten years of living in the Northern New Mexico boonies (30 miles to town), Norman Davis moved back to his old hometown, Boise, Idaho, last year. He continues broadcasting his 20-year syndicated weekly radio show, Midnight Flyer, and still produces features and special programs for radio. Recently he signed on to produce and host another blues show,
The Juke Joint Monday evenings at 5 over KRBX-FM in Boise. This year Norman was honored twice by the Bay Area Radio Hall of Fame . In June he attended ceremonies honoring KSAN,"The Jive 95", and in September he was inducted as a radio "pioneer". He continues to manage the Jive95 website and others including radiothrills.com which documents his radio history and features photos, stories band airchecks from his half-vast collection. Norman has digitally archived most of his stash of KSAN tapes and hopes others with tapes and treasures will contact him so that these historic artifacts may be preserved for future generations, who may have no idea what "free-form radio" means.
Buzzy Donahue moved to Hawaii after leaving KSAN. She lived and worked in Hawaii for several years. Her favorite job was being a scuba diver on a glass bottom boat. She was also involved in whale research and photography. Buzzy moved back to the SoCal mainland for a few years, but Hawaii was calling and so back she went. She did landscaping now and spent a lot of time taking photographs and swimming. But recently she moved to Washington state to be with her mother.

Raechel Donahue moved to Wyoming to pursue video projects for Wyoming Public Television. She has a weekly radio show on bossbossradio.com. She also writes a travel column for USA Today. Previously Rae lived in Cleveland, Ohio, where she produced shows for Sirius and several TV documentaries. She spent a year working as V.P. of the broadcast arm of Cleveland's Rock & Roll Museum, producing and managing the Moonlight Groove Highway, an all-night, free-form, foray into radio adventures. Rae has written several books, articles and features. She produced a documentary on Phil Spector and another documenting the history of the FM radio revolution. Recently she announced that she is moving to Normandy on January 1. "I will be about an hour outside of Deauville and near the shore," she says. "I have a spare room in my cottage and will welcome friends who bring champagne. Must love cheese and horses." Rae is prone to use the Latin phrase "qui me amat, amat et canem meum (who loves me loves my dog as well) frequently.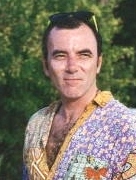 Sean Donahue, died July 8, 2000 of injuries from a car accident outside Great Falls, Montana. He was 45. Sean DJ'd on weekends and overnights at KSAN and also worked at KOME and KSJO in San Jose during the 1970s. Later he entertained at stations in Washington D.C., Chicago, Baltimore & Seattle. He was diagnosed with multiple sclerosis in 1991 and moved to Bozeman for a less hectic life. At the time of his death, he hosted a show on KGLT in Bozeman, Montana. Read his obituary here.

Doug Donlop sells homes on the peninsula at REMAX.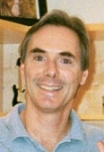 Jim Draper started as an intern at KSAN in 1976. Between 1977 & 1980, he worked with the "KSAN Remote Crew" doing live shows and hosting the popular Sunday night, Midnight to 6 AM shift in 1980. Jim's favorite memories of KSAN are recording promos with DEVO; consuming beer and malt balls with Blondie in the studio one Saturday morning; and watching L. David Moorhead nearly immolate himself with his lighter during union negotiations. Jim is now a freelance video director/editor/producer for corporate and entertainment events, living in San Rafael, CA.

Willis Duff has retired as the CEO of Media Advisors International in Dallas. He is now living in the East Mountains outside of Albuquerque, New Mexico. He is not CEOing anything and is having a helluva good time growing giant collard greens and such. Willis still does research and consulting for a few TV stations and newspapers. He is also the 'Research Pioneer' of NuFuture.tv, a company that offers research, training and consulting for media operations. "There are two public radio stations here," he advises, "so life is good. 'Democracy Now' and 'Counterspin' make me downright nostalgic for Larry" (Bensky--who he once fired).
Denise Dunne fell in love the minute she landed in San Francisco, turned her radio on, "and there was KSAN." In 1978 she met Moe Armstrong and realized her dream of working at KSAN as an intern. She produced public affairs shows, edited entertainment listings, organized the music and tape library and worked on The Remote Crew.
"Before KSAN," she recalls, "I was involved with WBAI in NY and Haight Asbury Community Radio. I also worked at the Mabuhay Gardens, or 'Fab Mab', assisting producer Dirk Dirksen and as Chartician for Dirksen's 'Rotten Record Chart'. I've done a lot of things since those giddy KSAN days. After KSAN's demise, I devolved into 'Denise Demise' - a punk and alternative DJ on KUSF's "Harmful Emissions" and Berkeley's KALX. From 1987 to 1991 I was a member of the Board of Directors of Bay Area Women in Music. From 1987 to '93 I helped start up and co-hosted Global Vision Radio.

The mid '90s found me at Western Public Radio, managing the radio production facility. Since 1983 I have run She-Bop Productions, an events coordination and Mobile DJ service. I try to stay involved with the eclectic Bay Area community. My interests in life include writing and playing music, spiritual pursuits, politics, technology and traveling.

Since those days, I've searched everywhere looking for a meaningful gig. I've been called a 'cosmic tumbleweed'. I keep searching...but I still haven't found what I'm looking for. Glad to have experienced KSAN while it was still great. Thanks everyone." Denise is working on a plan to make some KSAN programs available as podcasts.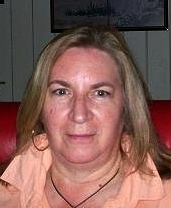 Samanthe Elmore was KSAN's first on air astrologer in 1971. Thom O'Hair dubbed her the Cosmic Leather Lady, ("here she comes with her fish-net stockings, her high-heeled boots, and her whip!") due to the sponsor of her daily forecast. She also gave readings at KNEW-AM for Don Chamberlain's California Girl Show. She "retired" for awhile to raise her two daughters and then returned to college. She is now a Geography Professor at Cal State Northridge. In 1989 she married Steve Kadar, an audio engineer. They moved to the East Coast and became very active in the Southhampton Rose Society, growing and showing award winning roses. "We took Best in Show two times," says Samanthe, "beating out 'blue haired' ladies and one disgruntled Broadway Producer.

"Upon returning to Southern California 10 years ago, our garden landscaping took another turn, as my Geography Master's specialty in Environmental Planning encouraged me to look at gardening in a more water-wise and heat-tolerant manner. We now share our garden and home with two rescued greyhounds. I still do the occasional astrology chart, but with an emphasis on the correct astronomical positions due to my undergraduate studies in astronomy.." Samanthe's husband, Steve, works for Walt Disney Imagineering-Research and Development. Samanthe remembers KSAN.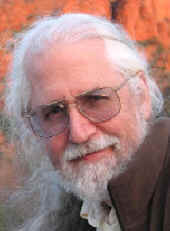 Ed Ely is Chief Engineer at the Clear Channel cluster in S.F. He says, "Hello to everybody from 'inside the beast' -- after Malrite swallowed most of the Metromedia properties, and Shamrock swallowed Malrite, And Chancellor swallowed Shamrock, and Evergreen swallowed Chancellor (but kept the name Chancellor), and AMFM swallowed that, and Clear Channel swallowed AMFM, I'm still pushing electrons for the bosses, although mostly on the computer and IT side of things these days."


Linda Feder became a local promotion rep for MCA Records after leaving KSAN. Then she worked in L.A., Philadelphia and New York, doing promotion for Polygram, Jem and Rhino Records. She became VP of Private Music for six years. Linda now lives in New York, where she is an Executive Producer for Mixed Bag Radio. She says
"Life's been good to me so far."


Ben Fong-Torres lives in San Francisco with Dianne, his wife of 35-plus years, and continues to juggle writing, editing and broadcast work. He free-lances for magazines ranging from Parade to Paste. For the past 17 years, he's co-anchored KTVU's broadcast of the Chinese New Year Parade, and won three Emmys for his troubles. He's written a stack of books, including the Gram Parsons bio, "Hickory Wind," "The Hits Just Keep on Coming: The History of Top 40 Radio," two compilations of his pieces from Rolling Stone ("Not Fade Away" and "Becoming Almost Famous"), and "The Doors By The Doors." His next book is about Little Feat.
Ben, who helped produce the "Jive Radio" series on KUSF, often contributes material from his files for Jive95.com. He was portrayed in the film "Almost Famous," and has done his Elvis and Dylan impressions on CD ("Stranger Than Fiction") and TV ("Your Big Break"). In 1993, he was a contestant on "Wheel of Fortune" and won some $98,000 in fabulous prizes and cash. (Wasn't that the annual budget at KSAN?) Ben produced a CD in 2001 for Larry Ching, who was known as the "Chinese Sinatra" in the 40s at the legendary Forbidden City nightclub. He writes the "Radio Waves" column in the S.F. Chronicle and, in fall of 2007, returned to the air with "Backstage," on KFRC –FM. He now does Sunday afternoons on "Boss Boss Radio," following McGovern and Rachel Donahue. He writes and edits for Qello, the music documentaries and concerts streaming site. His home page is: www.benfongtorres.com.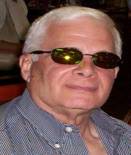 Rick Gardner still lives in the Bay Area. He recounts, "After KSAN I sold at KSFX (4 years) and KOME (9 years). (Why do all my station stops leave the earth?) I then worked at Arbitron in SF (7 years) and now am with The Media Audit ( 9 years) which puts me in contact with all kinds of media beyond Radio. My best recollection of the old days was learning the ropes of selling from Travis T... As we rode around in his van for a few days, Chandler pointed out that everyone is on a scam, wisdom true to this day. I also remember the prophetic words of Jeff Nemorovsky. You know, he IS the grandfather of MTV. He let us know it was coming years ago."

Joan "Bones" Goldsmith moved to Santa Fe, New Mexico a few years ago from California. She left the Bay Area in 1977 "feeling a tad compressed . . . guess I'd feel squished now. I left for the greening of America, which I did for a number of years on 80 acres of property I owned . . . moved to town after an unfortunate incident involving aerodynamic visuals ... built a house overlooking the lake and a 9-holer and sold wine, then liquor for 15 years or so.
I keep in touch with Joe Lerer, Jane Oliver and especially Kate Ingram, with whom I have a deep spiritual connection and appreciate her friendship and teaching." Bones didn't find many eligible men in Santa Fep> so she moved back west again. She enjoyed a great trip to Peru. She tells the story here.

Richard Gossett lives in Fairfax and has retired from his position as Senior Brewmeister at Anchor Steam Brewing Company in San Francisco. He is an avid home-brewer of numerous mind-bending liquids. Richard visits Europe frequently and plans more travels now that he is "retired." Recently he has been doing a Wednesday night free-form show on KRCB, Santa Rosa.

Jerry Graham is semi-retired, living in Santa Cruz, where he is raising his 12-year-old daughter Lily, from his second marriage to Catherine. He writes a weekly TV column and restaurant reviews on occasion for the Santa Cruz Sentinal .
Jerry Graham, who took over as manager of KSAN after Tom Donahue passed away, died of a heart attack at his home in Santa Cruz on April 29, one day before his 79th birthday. Graham had some very large shoes to fill when he replaced Donahue, who had become a larger-than-life icon before he died in 1975. Graham's tenure at KSAN was short, lasting about two years. He then became a television personality, hosting Pacific Currents on KPIX, reporting news on KRON-TV and then producing and hosting KRON's award winning series, Bay Area Backroads, which lasted 28 years. He authored several books based on his tv series and later became a columnist for the Santa Cruz Sentinel. more

Jeff Green has published five editions of "The Green Book," which lists songs by topic. He lives in Nashville where he is the Executive Editor of Radio & Records. His 25-year music industry career includes executive roles with the Country Music Association, as well as earlier editorial management posts at R&R in Los Angeles and Music & Media in Amsterdam. Jeff has also worked in radio, records and television marketing. He began developing The Green Book of Songs By Subject in 1977, and published previous editions in 1982, 1986, 1989 and 1995.



Fred Greene, intern-extraordinaire in the late '70s, is active these days as an audio/video producer with his company, Greene Creative. Fred created the popular sports promotion, "Fantasy Play By Play."


Joanne Greene was a part of the KSAN news team from '78 to '80. Now she writes and moderates webcasts and lives in San Rafael with Fred, her husband of 20+ years, and two teenage sons.
John Grivas was an intern and then weekend DJ at KSAN for several months in 1973. O'Hair gave him the choice of two air names, "Johnny Garbage," or "Tony Pig." He said that Pig had been used before but it would be okay to use it again. John opted for Garbage, but could never understand why he couldn't use his own name. "It didn't really matter to me," he says, "I was just excited to work there. Though my contributions were insignificant, in that I was only there for such a short time, I did sit in the 'captain's chair' many times and did my best to keep that cosmic bus on the road… I believe that the experience paved the way for many other radio jobs I had through the years." (more memories)
Jay Hansen worked weekends on the air and was Music Director for a short time during the latter daze. He went on to a radio gig in Pittsburgh, PA and worked as a columnist and reporter for a Pittsburgh weekly. Jay (now known as "Steve") was named program director for legendary KDKA, Pittsburgh in 2003.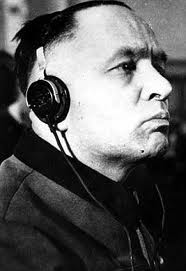 Whitney Harris was in sales at KSAN from 1968, at the start, until 1971 and was GSM from 1969 to 1971. He left in August 1971 to go to KSAN's sister station in LA, KMET. He left there in 1972. Later he worked in sales at KKHI. He says, "I was listening at the moment that KSAN ended, at 3 PM, when it switched to country music in 1980. There was a wake at the Wine Bar on Sansome Street." Recently, Whitney has been doing projects for KRCB in Rohnert Park (working with Roland Jacopetti) and getting a sponsor for Metropolitan Opera live broadcasts on KUSF.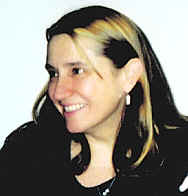 Kate Hayes worked at numerous stations in L.A. & S.F. after leaving KSAN, most notably at KKCY"The City," in the late '80s. A few years ago she joined Tom Yates at KOZT "The Coast" in Fort Bragg, where she is MD and mid-day DJ.
Darryl Henriques, (AKA: Joe Carcinogenni, Jacques Kissmatoe, Rev. Clyde Fingerdip and The Swami from Miami) is happy and living on Hope (Street) in South Pasadena. The D-man is reported to be still living in the 19th century as always. He occasionally works on comedy specials for KPFK-Pacifica in LA. He has performed at benefits for the Rainforest Action Network, the Sea Shepherd Society, the Alliance for Survival, the Abalone Alliance, Greenpeace, Friends of the Earth, Various Waldorf Schools, Fair, Media Alliance, etc. Darryl is the author of 50 Simple Things You Can Do To Pave The Earth, Ulysses Press. You can see him in the movie, Jumanji, in which he plays an old ammunition salesman helping Robin Williams get bullets for an elephant gun or something. He also played Nanglus, the Romulan Ambassador to the Federation in Star Trek VI, The Undiscovered Country.

Glenn Howell jocked at KSAN circa 1968--1972 and also worked closely with the gnus dept, co-producing with Peter Laufer and Dave McQueen a program on the San Quentin uprising which won the Armstrong Award from Columbia University. These days, Glenn plays electric bass in the gospel band at Glide Memorial Church on Sunday and plays head dogcatcher for the city of Oakland on Monday. He is the director of the Oakland Animal Shelter and was profiled recently in the S.F.Chronicle.


Kate Ingram is alive and well in Lake County, California where she moved after she left SF in 1999 and was ordained. She says, "My ministry here includes grounding rituals and meditations, also intuitive readings ... and working with a spiritual group. Kate is webmaster for the group's website, www.souledout.org which includes an "Inspiring Audio" section with .mp3s, as well as other healing-oriented experiences. She says, "I've become what I once would have called a 'boring old fart', but now that I'm here, life is anything but boring."


Roland Jacopetti, "older and not especially wiser, bummed by virtually all the news, disgusted by what passes for radio in this benighted age, but with unextinguishable pollyanna-ish optimism" is still volunteering for KRCB, doing his eclectic, thematic music extravaganza on Tuesdays from 8-10 PM (He says he's the "Bonnie Simmons of Sonoma County"). Roland also produces a daily interview show. He lives in Sebastopol. "This retirement stuff is OK actually," he says. "I now have 3 granddaughters; 15, 2, under 1. They even sort of look like they're related to me.
Roland has been an antiques and collectibles dealer for a number of years and has become an expert on Southwestern native American jewelry. He also confesses to being a Tai Chi addict. "Just waiting until they cancel my Social Security pension and toss me out of Medicare," he muses, "so I can become a total curmudgeon, dependant on the kindness of others. Could be worse."
Jef Jaisun didn't do a lot on the air (some weekend fill-ins circa '71 as "Spacechicken"), but he says he had a lot of great friends at the station. "In 1968, I inherited Dusty's old room at 1913 Divisadero. I think it was still being haunted by her spirit months later. In '72, Stefan Ponek and I produced a recording session of my tunes for David Rubinson. (The night David came to dinner at Stefan's, I did the cooking. Now, thanks to Brooke's eulogy, I know it's because Ponek himself couldn't cook!)

I'm pretty sure it was Ponek who got me the air shift. I was hanging out a lot with him at the time, popping in and out of the station frequently. From 1967-71 I was the "Hip Editor" for the Barb, which meant I covered pretty much anything I wanted. Being a musician and a radio geek (did my first air shifts at the original KZAM-FM in 1962) I focused most on the music scene. McClay was kind of a hero of mine. I remember looking over his shoulder numerous times while he did his shift.

I saved Tim Powell's bacon one night at KMPX -- probably early 1970. He put on a Credence tune and thought he could do a bathroom run before it expired. I'm guessing he stopped along the way for a "smoke break," cause there was no way that was gonna happen. Sensing impending disaster, I grabbed a Dale Hawkins album off the shelf and quickly cued it up and did the segue. Tim came bursting into in the studio a few seconds later, heard the music and gave a huge sigh of relief. He had no idea I knew anything about radio. (When you have a spare moment, play Credence's "Green River" btb with Hawkins' original "Susie Q." No surprise where Fogarty got his licks.)

Then, of course, there are my two "claims to Bay Area radio fame"....I wrote and recorded "Friendly Neighborhood Narco Agent," and I authored the Berkeley Barb article that broke the 1968 KMPX
strike. A year later I made up with Larry Miller, who, amazingly, didn't want to strangle me. Instead, he and I and Tim Powell went out for a beer.

What have I been doing the last four decades? Much of the same, just more of it. Recorded three albums, toured Europe five times as a solo artist, been writing for innumerable newspapers, mags and web sites,
doing a lot of music-based photography. (See attached) Yada yada..."Liberal Arts Curse". Also became a licensed electrician, since none of my musician pals could wire in a light switch. The past 16 months I've been hard at work on post-Katrina relief efforts in New Orleans and Seattle." Jef neglects to mention that he just won a coveted KBA (Keeping The Blues Alive) award from the Blues Foundation for his extensive photography of blues artists.




Billy Juggs was part of the final crew who came up from LA just before the end. He was the last DJ on the air before KSAN went country. The last song he played was Summertime Blues by Blue Cheer. Billy was working for NBC-Asia in Hong Kong the last we heard.
Orrin Keepnews, who has distinguished himself over the past half-century with his jazz record companies, recording, production and writing, hosted "Orrin Keepnews On Jazz" Sunday nights on KSAN in the late '70s. Orrin has won many awards including five Grammys. In 2004 NARAS presented him with a Trustees Award for lifetime contributions and achievements. He was the subject of a feature in the March '05 issue of Jazz Times Magazine. In 2007, Concord Records launched a new series, The Keepnews Collection. "Listen," says Orrin with a smile, "I'm 86 years old. I'll take my legacies where I can get them." Concord has released a series of video podcasts of his interviews with famous jazz artists. .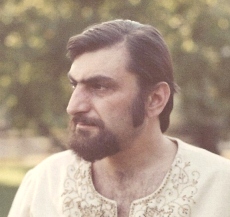 Abe "Voco" Keshishian, the toast of the night people on "Lights Out San Francisco" in the 70's, died of a heart attack on July 3, 1989 at the Marin Hotel in San Rafael. Read his obituary here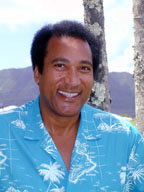 Tony Kilbert moved to Hawaii some years ago after working for five radio stations, two major record labels, a TV station and Carlos Santana. He spent 28 years in the Bay Area before making his home on Kauai. TK is an instructor in speech construction and delivery at Kauai's Community College. He also host the afternoon show on Shaka 103.3 FM.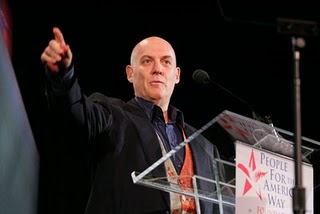 Howie Klein, who co-hosted "The Outcastes" while a writer and music critic in San Francisco, went on to a long career as an executive for various record companies. He was the founder of San Francisco independent label 415 Records and discovered Romeo Void, Translator and Wire Train among others. He joined Sire Records in 1987 and was president of Reprise/Warner Bros. Records between 1989 and 2001.
Klein received a Spirit of Liberty Award in 1999 from People for the American Way for his anti-censorship efforts. Klein was honored by the American Civil Liberties Union of Southern California "Bill of Rights Award" for his activism in the area of free speech.
Klein now lives in LA, where he writes the progressive political blog, DownWithTyranny! and regularly guest blogs on Crooks and Liars.com's Late Night Music Club. He is also an adjunct professor of music at McGill University in Montreal where he sometimes lectures.
ht

Chris Knab, (Cosmo Topper) former co-host of "The Outcastes," lives in Seattle. He is a music business consultant, author and lecturer. Chris was recently honored by Seattle's Rocket magazine as "One of the most influential people in the Northwest music industry. He is both the consummate music fan and the devoted consultant who focuses on helping musicians help themselves with the business of music."

Since his early days working at the Magic Flute record store in the late 1960's San Francisco (where the owner offered him a job because he spent so many hours just hanging around the store) he then moved on in the early 70's to be the owner of the now famous San Francisco-based Aquarius Records store where his love of blues, jazz, and rock music was evident in the records he stocked. The store earned the reputation as the place to shop for great music. By the mid 70's, Knab was influential in introducing progressive rock, punk and new wave music to not only his customers, but to radio listeners.
At the first successful FM rock station on the west coast, KSAN (The Jive 95) Knab transformed himself into DJ "Cosmo Topper," co-host of then revolutionary and now notorious punk/new wave shows 'The Outcast Hour', and 'The Heretics'. Stations KSJO and KTIM sought him out for new music shows. No rules or corporate formatting, if it was new and he liked it, he played it. His show quickly became the place touring bands came to after their gigs. (The Sex Pistols almost cost KSAN its FCC license!)

As an established major player on the local San Francisco music scene, bands brought him their demos. With a car trunk full of demos, a casual comment to DJ partner Howie Klein began a successful record label partnership. The two started one of the first alternative indie labels, 415 Records, and went on to sign, among others, Romeo Void, The Nuns, Translator, Wire Train, and the Red Rockers. When Romeo Void began to take off, selling over 80,000 copies of the Never Say Never EP, Columbia Records (and others) came knocking at the door. With the help of an entertainment lawyer, papers were signed and the Columbia/415 deal became the model for multitudes of other major label umbrella-ed Indies.

A trip to Seattle resulted in a move north, where he signed on as Station Manager at the University of Washington's alternative music station, 90.3FM KCMU (now KEXP). He guided the station during Seattle's 'Grunge' period through the late 80's / mid 90's into a new era of listener-supported alternative music. In the late 1980's, Knab was instrumental in developing the Northwest Area Music Association (NAMA), where he served as President from 1989-1992. Through NAMA, Knab organized four annual music business conferences, giving him his first taste of developing classes and workshops on the business of music.

Around the same time the Audio and Music Business Program at the Art Institute of Seattle, contacted Knab to teach courses related to the promotion and marketing of recorded music. He would land up teaching there for 18 years, retiring in 2005 to develop his own company, FourFront Media and Music, a consultation service based in Seattle that helps musicians develop marketing and career plans.
Chris' popular website, http://www.4Frontmusic.com, hosts dozens of articles on music business issues and has been honored several times as 'site of the month.' In addition to his own workshops, Knab regularly speaks at industry conferences, including New York's New Music Seminar, Austin's South by Southwest Conference, and numerous others.

He co-authored, along with entertainment law attorney Bartley F. Day, an extensive chapter on "Independent Label Deals with Major Labels" in all 4 editions of "The Musician's Legal and Business Guide" published originally by Prentice-Hall and the Beverly Hills Bar Association.

He is a faculty member at the Art Institute of Seattle where he teaches courses on the promotion and marketing of recorded music. Chris gives seminars teaching musicians how to manage their own careers. He has written a book on the subject.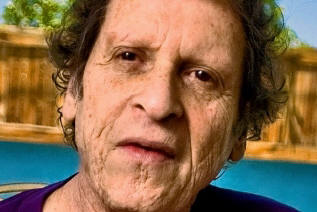 Paul Krassner, the well known iconoclast, activist, author and trouble-maker hosted one show on KSAN in 1971. He had just been fired from KSFX after hosting a talk show there for seven months. The manager felt Paul was too non-conformist for the station. He was given a Sunday night to try out for a regular slot on KSAN, but the program came to an abrupt halt after the first show when Paul and a female guest engaged in behavior not deemed appropriate for the airwaves.. Read the whole sordid story here.



Glenn Lambert, class of 1976-79, (the Götterdammerung years) lives in Southern California, where he divides his time between Anaheim, Azusa, and Cucamonga, depending on the train schedules. Since the kollapse of KSAN he has written and produced for radio (e.g. The B.B. King Blues Hour, which he says gave him several blissful years and a W.C. Handy award), video, magazines, a couple of View-Master strips, vaudeville, burlesque... but he hasn't been back on the air and notes that, "Air's hard to find on the radio anymore, it's almost all gas."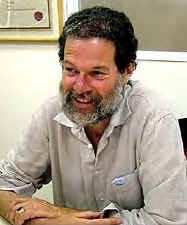 Peter Laufer works on numerous and simultaneous writing, film, teaching and broadcast projects around the world. He was recently named to the James Wallace Chair in Journalism at the University of Oregon's School of Journalism and Communication and began teaching last fall in Eugene. His latest book is Hope Is A Tattered Flag, co-authored by his co-host on Washington Monthly, Markos Kounalakis. The book features interviews with America's political and cultural leaders, focusing on repairing the damage left by the abject failure of the Bush years.
Peter also hosts a weekly program on the National Geographic channel. "World Talk" is a one-hour show that takes advantage of the hundreds of explorers and scientists fielded by the National Geographic Society. And he co-hosts a weekly talk show focusing on current events for the Washington Monthly. (see Latest Jive)
Laufer's other recent books, "Exodus To Berlin" and "Wetback Nation" are reviewed here.
Among his many accomplishments in recent years; hosting a series of voter information programs, "FAQS LIVE" on Link TV, authoring the books, "Inside Talk Radio," "A Question of Consent," "Nightmare Abroad," "Iron Curtain Rising," and "Safety & Security for Women Who Travel." He traveled to Peru to interview Lori Berenson for an article in Penthouse (Sept 2002), then to Mexico and Brazil for other projects. He co-produced the award-winning film, Exodus To Berlin,, consulted a London talk-radio station (www.talksport.net), taught Egyptian journalists at Western Kentucky University, and created a radio feature for the National Geographic Society. Peter also has a show on XM Radio, produces a business show with an entrepreneur (The Business Shrink) that airs in New York, and manages a non-profit project in Vera Cruz, Mexico, training Mexican journalists. Peter also completed the book that Milan Melvin started writing before he died. "Highlights of a Lowlife: the Autobiography of Milan Melvin," is now out in a limited edition. Inquiries can be sent to paracho@ap.net. (read Peter's introduction here).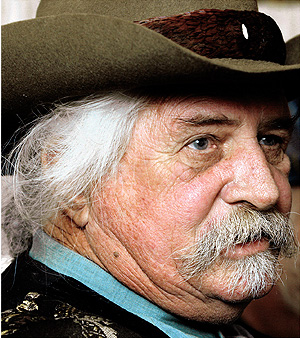 From his perch in the high desert town of Virginia City, Nevada, remote control and cup in hand, Chan Laughlin, aka Travus T. Hipp, ("the poor hippie's Paul Harvey") pontificated to the world every morning about politics, truth, justice, and modern life for over two decades. One of the few remaining practitioners of "free-form, seat-of-your-pants radio commentary", he worked with few notes and "distilled the days events into greater truths that sometimes surprised even himself." He was one of Tom Donahue's original KMPX gang and is credited (among many other achievements) with creating the word "hippie", which originally described his enthusiastic fans. Besides KSAN, he worked at KFAT and its successor KPIG, KTIM, KZAP, and other stations in Nevada and Hawaii. Two years ago Chan said about his popular radio commentaries, "At this rate my career will take off at 75 yrs of age, and my fame as the voice of the geriatric revolution will go down in history! Play Politics but keep your powder dry!" Well, two out of three ain't bad." In recent years Chan aired a daily news and commentary from his home in Silver City, Nevada. He said he lived in Nevada because he thought California would fall into the ocean eventually. Chan passed away in his sleep on May 17, 2012. He was 75 years old. Hear some of his commentaries here.best obit, more, another obit, comments from his friends and fans.

Larry Lee distinguished himself as a superlative journalist at KSAN & KPFA in the 70's. Later he became a television commentator at KQED, then part of an award-winning investigative team at KRON. Larry wrote several books including biographies of Jack Kerouac and William Saroyan. He died of AIDS in 1990. Read his obit here.

Joe Lerer is part owner of a company that provides entertainment of all kinds for corporations and business groups. He is back in S.F. after going for the Hollywood windmill. He acted in thirty movies and TV shows and sold a screen play in the early '90s three times and rewrote it five times and it's still threatening to be made. "Ahh, the constant IV drip of optimism," Joe says. "I am back in the SF. I live in my 4 unit vic by Buena Vista Park in the Haight. I am divorced from the lovely Carol and we both benefit by our dutiful and loving son who hops back and forth every other week to be raised by his parents. I can already see where this is going to shift someday and he will raise us."

"I work at raising money for new companies. I had a major success with our dot com going public. We could not sell our risen stock until it had gotten back to reality so I was a one of the new millionaires who never got to taste the freedom and I am back to boxing for dollars. Our company is doing fine and will last this outgoing tide just fine. I have turned my attention to more basic businesses like a cold therapy pack offering comfort to the masses."

"I still love to perform and do it corporately when I see a budget and do a lot of organizing and MC work for corporate events. I took my first Tai CHi class this morning. I am seeking balance. Peace my friends and I hope to see you down the road." 'I'm over and now I'm out.' Budd Stuntt
Vincenta Licata, former asst to Ms. Simmons, record librarian and DJ 1977-1979 worked for KTIM for a while after KSAN and then went to work for Radio Caroline along with Johnny Walker in (off the coast of) England. Later she spent some time at KUSF before giving up radio for improvisational theater. She's been improvising for nine years and is currently performing with Bay Area Theatre Sports (BATS). She still remembers the Glory Days.




Hank London writes: "KSAN seems like a dream to me now, 30+ years down the road. Being a small part of the Jive 95 remains a treasured part of my history in San Francisco. My love of the broadcast medium is undiminished after all these years, and music remains among my passions. The collections of tunes keep growing, and my wife (who thankfully shares my passion for music) and I attend lots of concerts. I still love the Bay Area but have moved to the Peninsula. My professional life has evolved into a role as trainer and facilitator for the last nearly 20 years. I continue providing solutions to small businesses and individuals, developing strategies and skills for personal, career and professional development (check www.HankLondon.com for more details). And when time permits (and it doesn't often enough) my wife and I enjoy traveling to small towns in the middle of anywhere; France, Australia, China, Italy and the good ol' USA. So much to see, so little time . . . My best wishes to all the gang and loyal fans. Peace!"
Jeannie Lum went to work for Channel 20 KTZO after several years in the Traffic Department at KSAN. She was Jack Popejoy's office mate at KTZO, in the early '80s. Jack says, "She was a wonderful office partner, supportive, great advice, almost always optimistic and uplifting in outlook. And it was fun seeing a TV executive frequently in denim coveralls! It was an honor to know and work beside her." In 1984, Jeannie was diagnosed with Lymphoma (non-Hodgkin disease). Her family was by her bedside at Alta Bates Hospital in Berkeley when she passed away in December.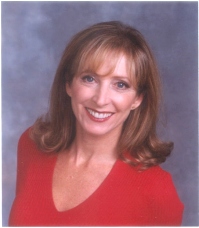 Cristie Joy Marcus (CJ) worked at KYA for a while after leaving KSAN, then did promotion for Fantasy Records before settling in as "the first promotion person hired" by EMI Records. She says "it was a great gig, but frequent trips to booming metropolises such as Modesto, (no offense to anyone intended), and driving bands back to the Miyako at all hours after their shows, wore on me. In '83 I threw in the promo rag, left my home in Mill Valley for the greener, and I DO mean green pastures, of the tiny town of Bodega in Sonoma County. Oh yeah, minor detail...the man I married lived there. I got into Real Estate, first by dabbling, then got my license to sell in '86. I unmarried in '91, and moved to Santa Rosa; been here ever since. The 'wine country' is a swell place to live. The R.E. business has been "rewarding" enough to keep me hooked...I make enough $$, my schedule is my own and is flexible enough that I can travel, which is my real passion." Cristie remarried in August and looks very happy in her pictures.

Darrell Martinie, Jive 95 astrologist for several years, succumbed to cancer after a long battle on July 26, 2006. He was 63. Darrell was known to listeners as the "Cosmic Muffin" who spiced the airwaves with his predictions for more than 30 years. He was named by the Governor of Massachusetts as the Bay State's official astrologer. Read his obituary in the Boston Herald here. A much longer profile was printed in Darrell's hometown newspaper, the Saugus Advertiser.




Kathy McAnally, an award-winning radio journalist who worked at KSAN in the late '70s and pioneered coverage by women of professional sports, died of cancer in San Francisco on March 24 at the age of 55.
Known for her gifted storytelling abilities, skill at mentoring and infectious sense of humor, Ms. McAnally was one of the first female reporters to be allowed into the locker room of professional sports teams in her reporting for KQED, National Public Radio and many other outlets.
She was in the press box at Candlestick Park awaiting Game 3 of the 1989 World Series when the Loma Prieta earthquake struck. She also made major contributions in her reporting on health and science issues. She produced several segments in "The DNA Files," an NPR series that won a George Foster Peabody Award and other honors. Her obituary here.
Terry McGovern is still active as a television actor and voice performer. "I'm the deep, ballsy voice (I'm not kidding) on the commercial for Sega's new game, "The Spartan." These past few months, I've contributed voices to EA's upcoming "Godfather, the Game"; "Family Feud," which can be played on yahoo.com; and the voice of Admiral Chester Nimetz for Crystal Dynamics' upcoming, "Battleship Midway." So I'm busy with one of the first skills I ever developed—doing voices...and getting paid for it!
My son, Brendan—all six feet, seven inches of him—is going to college down south of here. He's studying Home Building and playing rugby. Yikes! Anthony is at home, going to College of Marin, and playing the drums like a madman. His inspiration is Mike Portnoy from Dream Theatre. Brilliant group. Molly's an early education school teacher, and I'm staying busy with the games, my own home studio, and lots of other goodies. It's not easy, but there's not really any alternative, is there? Gotta keep it flowin! Read the Marin IJ's profile of Terry the Director.


Bob McClay carved out a nice living dealing antiques and estates after KSAN. He also put in some radio time on "The Big Band Blend" in San Rafael. Bob suffered from several ailments including diabetes and in April 1999, he decided he was tired of all the needles, dialysis machines and medications and quit using them. He died peacefully at home on May 9, officially of complications from diabetes. He was watching his favorite old movies and chain-smoking right to the end. Read his obit here.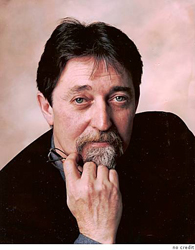 Dave McQueen, "The Voice of the News" in San Francisco for 30+ years still lives in Berkeley and retired last year as the evening news anchor for KCBS Monday through Friday. Dave says to those trying to reach him, "Keep in mind that Dave, now being retired, sometimes goes away from home for varying lengths of time."

Milan Melvin wound up in Puerto Vallarta, Mexico after years of globe-trotting. As usual, he created a fun, productive community which he enjoyed until he passed away on October 6, 2001. In keeping with his ebullient personality, Milan wrote a letter to his friends before checking out, which ended, "In closing, let me ask that you think of me as having a First Class seat on the non-stop Bullet Train to the greatest Mystery and the grandest Adventure of all. YEE-HA! YEE-HA! And love, Milan
(Read the full letter and see his last pictures here.) Milan was writing a book at the time and, thanks to Peter Laufer and others, the book, Highlights of a Lowlife, has been finished and published. It is out in a limited edition. More info here.
Eric Meyers worked at KSAN from 1978 to 1981. He began by volunteering for Moe Armstrong and later got his first Metromedia paycheck by filling in for Michael Landwehr at a reception. He attended San Francisco State during this time, where he managed campus radio station KSFS (80-81). KSAN memories include - helping Scoop find his car after the White Night riots…partying with Roxy Music…the Ambassador for Khafirhistan on Stephen Capen's morning show…delicious cookies from Dave McQueen…interviewing Joanne Rosenzweig and Glenn Lambert……and the arrival of L. David Moorhead.

From 1982 - 1986, Eric worked at KGO Radio as a producer and call screener.




He moved to LA where he hosted the local broadcast of All Things Considered for KCRW and freelanced for NPR (87-91). He currently lives in London, England where he makes a living acting and doing voice-overs. He is the voice of Henry the Lizard on the Disney channel wildlife program. His film credits include SNATCH, ENTRAPMENT, JUST VISITING, and a Jackie Chan film, SHANGHAI KNIGHTS. He often narrates documentaries for The Discovery Channel, The Learning Channel, and The Travel Channel.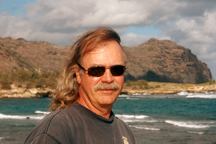 After KSAN, Ron Middag was a cameraman at Channel 4 for almost 20 years until he decided to take a break from KRON. He says, "I realized that I had been here almost 20 years and had never taken advantage of the contract provision for a leave of absence. So I'm off to Kauaii for a year and we will see what happens. I have a friend there who is the sales manager for KQNG radio. He has offered engineering work in the past so maybe I will do a little of that while I'm there. If I can take the slow pace in the long term and can make enough money to survive, who knows, I might not come back."

UPDATE: 11/01 "Radio on Kauai is alive and well. The major FM station here is KONG radio (KQNG) "King of the Jungle". They have a 70% share of the audience. It is hard to describe KONG. They play a combination of music that would never work in most markets. Reggae, Top40, Hawaiian, Country and R&B... and all of that in the same set! It's not like anything that you've ever heard before. I'm doing engineering work for all five of the KONG radio group stations. Aside from KONG AM/FM they own KSRF FM (all Hawaiian all the time) KSHK FM (classic rock) and KUAI AM (country/hawaiian/top40). The people are great and I'm having a fabulous time. One of the transmitter sites is only accessible by helicopter. The chopper pad is about 6 feet wide, just enough for the skids, great fun in the wind."
UPDATE: 06/08 In addition to his duties as chief engineer for several stations, Ron is now DJing the morning show on
Jeff Mishlove hosted the show "Mind Space" on KSAN in the mid-70's. Since then he has distinguished himself as a radio and tv interviewer and author. He is host of the weekly, national public television series Thinking Allowed, which is also carried on the Wisdom Television network. He has interviewed hundreds of leading thinkers in the areas of philosophy, psychology, health, science and spirituality.
Jeffrey holds the only doctoral diploma in "Parapsychology" to be awarded by an accredited American university (UC Berkeley). He is the author of an encyclopedic volume of consciousness studies, The Roots of Consciousness. A revision of his doctoral dissertation, Psi Development Systems, was released in 1988 as a Ballantine paperback. This book evaluates methods purported to train psychic abilities. His newest book, The PK Man, presents a case study of unusual psychokinetic abilities.
Jeff is currently director of the Intuition Network, an organization dedicated to helping create a world in which all people are encouraged to cultivate their inner, intuitive resources. He is also a past vice-president of the Association for Humanistic Psychology, and a past-president of the California Society for Psychical Study. In 2001, Jeffrey received the Pathfinder Award from the Association for Humanistic Psychology for his outstanding contributions to the exploration and expansion of human consciousness. He also serves as program dean of the University of Philosophical Research.
Earn Morgan lives in Sausalito and works at Laguna Honda Hospital in S.F.
Greg Morris, who interned in the Gnus Dept and became part of the staff in 1970, distinguished himself briefly by wrecking Willis Duff's car and then not showing up for work. He was last heard playing bass with Jules Broussard.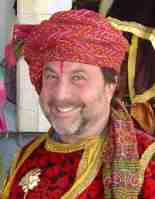 Jeff Nemorovski lives in New York. He reports, "I'm on my second stint at CBS Television in the Big Apple...this time for the last ten years. For five years I sold TV shows in Russia, China & Brazil; the last five in the Consumer Products Division...responsible for the CBS home video and DVD business as well as licensing of CBS properties, (most notably SURVIVOR)." Nemo recently sold DVD rights to his 1978 tv-radio simulcast of the Grateful Dead's New Year's Eve show on the last night of Winterland.

Reno X. Nevada, (Dalton LeRoy Hursh,) was the father of two children, June and Tahoe Hursh. Reno went back to the Silver State after KMPX & KSAN and was last seen working at a Reno casino and looking very unhealthy. He died in 1998. His first love for all his life was radio.
More pix.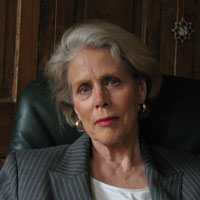 Nancy Newhouse lives in New York where she is a psychotherapist. "After 22 years in broadcasting," she says, "I went back to school to become a psychotherapist. I now enjoy my private practice in New York City. Yes, my radio experience drove me to this field; in a positive way. I had already developed the art of listening...which I believe comes naturally to most radio people and the 'real' listeners. My reflections of KSAN come flooding back. Devo, Blondie, The Dead--who could forget Maggot Brain?
I left the Bay Area in 1980. I started working as Promotion Director and weekend manager at WMCA radio the day John Lennon was shot. It was still Talk-Radio and long before it was sold by The Strauss Family to Christian Broadcasting. Later, I moved over on to WOR Radio more talk and then up to Orange County New York got into some real local radio again. Back to New York City at CD101.9 who attempted to play some Jazz. I then fled radio and went back to school where I took my listening interests in a different direction. I became a Licensed Psychotherapist via New York's Fordham University. I have been working for myself as a psychotherapist since 1997. It's been good. I work in the hustle of Midtown and the quiet of my Upper West Side home office. Music is still a part of my life. I deeply miss a listening to radio program that surprises me. I have tons of cassette tapes that I would be happy to send anywhere you suggest I do it. I am in the process of recording my vinyl. Norman, I am impressed with your dedication to the great art of radio broadcasting. Did you know my father was in radio since he was a page at Rockefeller Center giving tours during it's Golden Age? So here in New York City I am happy and, yes, listening at this very moment to Garrison talk about Lake Wobegon still after all the years. Love to you all.
"I worked at KFLY in Corvallis Oregon for a couple of years as a DJ and Chief Engineer. I remember the station manager telling me when I interviewed for the job that he didn't really care what I had done in San Francisco but was more interested in whether I could fix things or sell airtime. Needless to say, the air shift became secondary to maintaining two transmitters and all associated equipment. I was reprimanded numerous times for playing album cuts and breaking format. I spent another year or so fixing TVs at an appliance store."
"Then came three years in school working toward a degree in music education. My night job was babysitting transmitters for Oregon Public Broadcasting. I spent another two years working in the KOAC production studios, where I fixed the equipment and learned television production."
"In 1980, I moved to Virginia and spent 15 years as technical director for live television, soaps and a sitcom. During this time I also managed two libraries (production and storage of videotape) a shipping department, a videotape facility and an editing facility. The last 6 of these 15 years were spent in the graphics department where I produced news graphics and animated show graphics."
"For the last 6 years, I have been producing two animated characters for a show produced by NASA. The two characters are Norbert and his dog Zot ( I think Underdog is in there somewhere). The show is called NASA Connect, teaches science and math and airs on lots of local PBS stations and classrooms (DVD)."
"My wife and I (Pamela Winslow) have a studio at the d'Art Center in Norfolk VA. The center is an artist community of 45-55 artists. I produce photography, mainly landscape, and my wife works in fiber and acrylics. We have a home in the Willoughby section of Norfolk and wake each morning looking at the Chesapeake Bay. My only involvement in radio now is as a volunteer for the "Hampton Roads Voice for the Visually Handicapped", reading the local newspaper on a weekly basis."
"The reason I got into radio was because of the music. I wanted some kind of involvement and having had no musical training, I never dreamed I could ever be in a band. But moving to SF and being around musicians inspired me to try singing. While still at KSAN I started singing in my own bands (The Mirrors, Clique, Trish Robbins Band, Palms Café All Stars) and back up singing (Rocky Sullivan, Country Joe). By 1973, I was doing it full time. And continued until I realized it just wasn't going to work out. I returned to radio in 1979 and to KSAN in time to experience the end of the line as a rock station and its format change. I left, jumped to KTIM, a small but still free form station in Marin County and stayed 4 years as Music Director and DJ.
"
"In 1983 I joined KFOG and stayed almost 8 years. During that time, I was also the entertainment reporter for Evening Magazine. In 1990, I had my first taste of Talk Radio at KGO and also began working at KKSF Smooth Jazz."

"I married in 1989 to restaurateur George Aknin and somehow got sucked into the restaurant business in the mid nineties. We owned an urban roadhouse in the south of market area of San Francisco for 5 years called George's Global Kitchen. I learned a lot about business and liked running the shop. During this time I thought I was done with radio, I mean what was there of interest? But one call from KGO changed my life. I have been Executive Producer of KGO and KSFO since 1997. I traded my mic for a desk but it has worked out nicely. It continues to be a good, challenging assignment."
"I'm still married and living in San Francisco…I love playing tennis… studying French…traveling, especially to Europe and the Caribbean…and I still am addicted to music!!!"

One time in the early 80s I l lived on a pirate ship "somewhere in the Mediterranean" broadcasting from "The Voice of Peace," which didn't do much for Israel and its neighbors but they did say we could reach the Cretans at night! At KUOM in Minneapolis-St. Paul, I hosted the "Wake Up And Smell" show Saturday afternoons in the mid 80s. I grew up in Detroit listening to Ernie Harwell do the Tiger games on WJR 760 (Ernie later did some IDS for the Jive 95!), and at 18 doing an internship at this awesome "Great Voice of the Great Lakes."
Later, in the next millennium I've tried to tell (I mean sell) stories to NPR shows at Southern California Public Radio's (SCPR) KPCC in Pasadena and at KCRW in Santa Monica. A KSAN-inspired move (thanks Bensky, McQueen, Rosenzweig, Scoop, and Larry Lee!) to read on-air the December 12 2000 Supreme Court transcripts got rejected by the KCRW PD, and my board-op gig got me shit-canned from there after an April Fool's prank. (SEE fellow Jiver from the late 70s Eric Meyers for his more successful run in Santa Monica)
For eight years I wrote news at KNX in Los Angeles where Jiver Chris Stanley reported. He actually got me the gig when he saw me working at a car wash on Venice Blvd.
I co-authored an as-told-to memoir with Irving Brecher, the hilarious Marx Bros & MGM musicals scenarist (from "Meet Me In St. Louis" to "Bye Bye Birdie"). He also created "The Life of Riley." Wotta guy. We shared pastrami sandwiches for six years and the resulting book, THE WICKED WIT OF THE WEST, pubbed in 2009, is finally available as a Kindle. So they say. Another as-told-to called MEMORIE followed the adventures of Benjamin Mandil, a teenager in Belgrade staying one step ahead of the Nazis as he escaped Yugoslavia to Italy.