Paul Krassner remembers . . .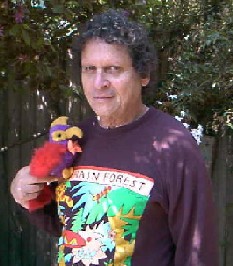 In 1971, KGO's FM outlet, KSFX, attempting to have one foot in the mainstream and the other foot in the counterculture, hired me as a talk-show host. My radio name was Rumpleforeskin. After seven months on the air, I got fired by the new station manager. His memo to the staff:

"I have become deeply concerned about the inconsistency of being a formatted progressive rock station with an island of free form. the final clincher for me was the realization that we might in the future have to ask Paul to fit his program in more to our overall format--a restriction which I feel would be totally unfair to Paul and an aesthetic disaster. Please tell callers that Paul will be on KSAN Sunday night, 6-9 p.m., for a one-shot and may get a regular series there."
At KSAN, I talked about the Attica prison riot, Ram Dass, the ads in Rolling Stone, and chimpanzee behavior. Five minutes before I was due to sign off, in walked Gene Schoenfeld, whose "Dr. Hip" advice program would follow mine, with his guest, Margo St, James, our mutual friend and my ex-lover. I couldn't help but notice that she was trying to unzip my fly, which was held up by a safety pin, and I realized that she intended to give me head while I was broadcasting.
"Be careful," I said, "the zipper's broken." She unpinned and unzipped me, then began to perform fellatio. "Would you please say something so that feminists who are listening will understand the context?" Margo looked up and said, "I'm doing this of my own volition."
I maintained my composure and continued talking. The radio audience had no way of knowing for sure what was actually happening. I finally said goodnight to the listeners--"It's been a pleasure being with you"--then gave the proper station identification. "This is KSAN in San Francisco," I announced, "the station that blows your mind."
Not only did I not get the job, but I was temporarily barred from the station.



Krassner explained the circumstances to KSAN management in this memo.